The team statistics interface shows you how many claims, votes, and overall contributions each member of a team has made in discussions the team has been invited to. This is useful to see how active individuals have been, overall or in specific discussions, especially for grading purposes.
Viewing Team Statistics
To open the team statistics interface:
Navigate to the Teams section of My Kialo.
Select the intended team.
Click Statistics.
About Team Statistics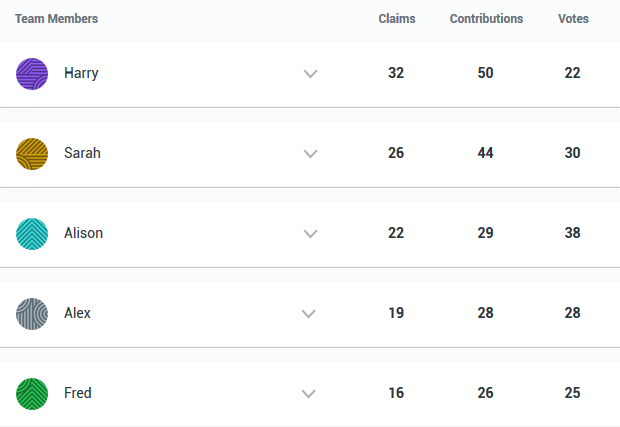 The team statistics interface displays a list of team members along with the number of claims each user has written, their contributions (comments and actions), and votes cast in the team's discussions.
Note: To modify the background info in a discussion, you must have Admin permissions or higher.